Saturday, October 6, 2018
9:30 a.m. registration open
Workshop: 10:00 a.m.-5:00 p.m.
Concert: 5:00 p.m. ($5 admission)
University of Missouri, Fine Arts Building
CAAM and MU partner to host the fourth-annual men's choral workshop for area singers ages 10 and up. Dynamic and knowledgeable conductors will help singers dissect common vocal issues in a positive and supportive environment, culminating in a performance featuring workshop participants.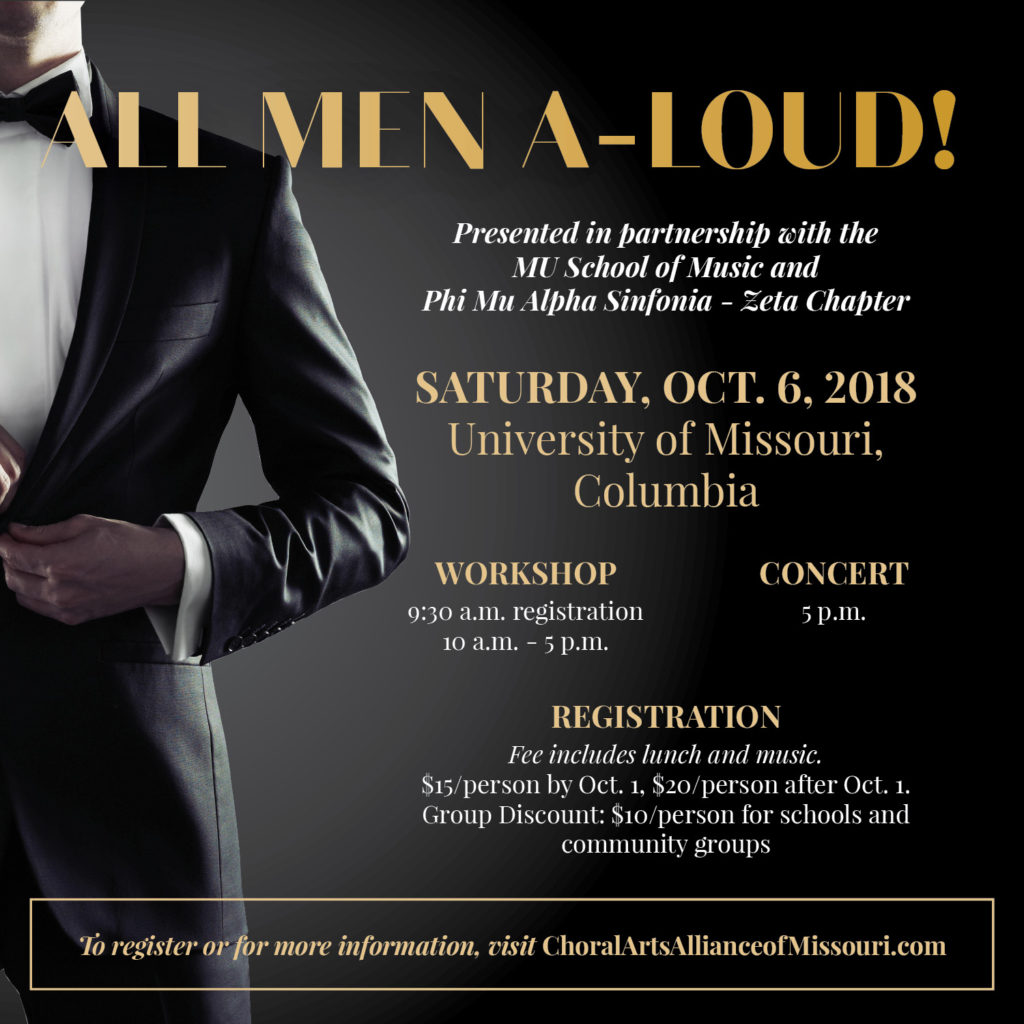 Singers will sing in a mass choir, as well as a selected special interest track focusing on a specific music style (a cappella/pop, gospel, barbershop, and standard classical choral literature). Lunch and music are included with the low registration fee. Join us in celebrating the beauty and power of the male voice. No preparation is needed.
Preston Williams–"Gospel" Track
Brandon Boyd–Mass Choir and Unchanged Voice Choir
Paul Crabb–Changed Voice Choir and "Tried and True" Track
Mike Pierson–"A Cappella/Pop" Track
Dan Rasmussen–"Barbershop" Track 
Early Bird Registration Cost (deadline Oct. 1): $15/person
Registration after October 1: $20/person
School Groups: $10/person
Registration fee includes lunch and music.
Fill out the registration form for for either an entire group or single registrant

Group Registration


Single Registration

2. Follow the link at the end of the registration form to pay (or you may pay in person the day of)